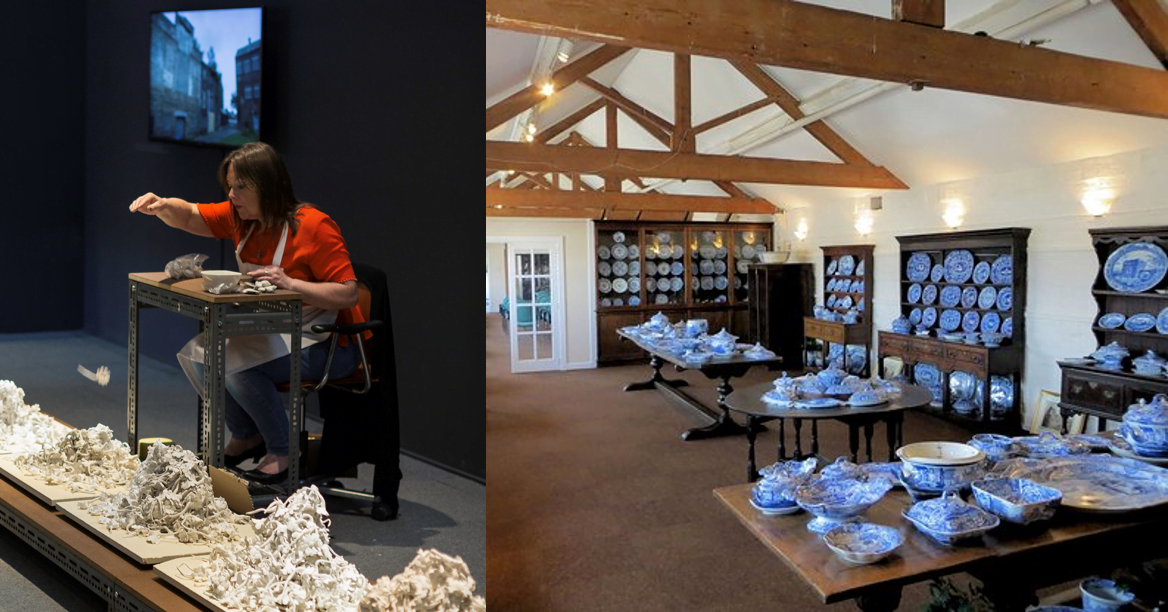 Ceramic Conversation & North Staffordshire's Post-Industrial Heritage
An event brought to you by the Northern Ceramic Society in collaboration with Staffordshire University, but you may attend as a guest.
Morning presentation by lecturer, broadcaster and potter Neil Brownsword: Reactivating North Staffordshire's Post-Industrial Heritage, starting at 11.30am.
Neil Brownsword is a teacher and lecturer and a studio potter, influenced strongly by the legacy of the pottery industry. You may also know his work on television for the 'Handmade in Britain' series, looking at the history of the ceramics industry. More recently, Neil has exhibited at the V&A, where his work incorporated the disappearing skills of the flower-maker.
Afternoon 'Ceramic Conversation' panel discussion and Q&A on The Business of Ceramics: Design, Decoration & Management, starting at 2.00pm.
Panel members include leading figures in the world-renowned North Staffordshire ceramics industry: Angela Atkinson, Paul Holdaway, Philip Plant, Alan Swale and Paul Wood. Together they bring many decades of experience in roles that encompass all aspects of design and management in the ceramics industry of the late 20th and early 21st centuries. Our guests influenced generations of designers, makers, managers and the whole business of ceramics- come to hear and join in their fascinating conversations and learn from their experiences at this unique event.
Please note that the event takes place in an upstairs room with steep staircase access only.
The afternoon event is being recorded on video; please let the organisers know if you DO NOT give your permission for your image or voice to be recorded and used by the Northern Ceramic Society for research purposes, on the website and related YouTube channels and for sharing with Museum and University partners.