Exhibitions
---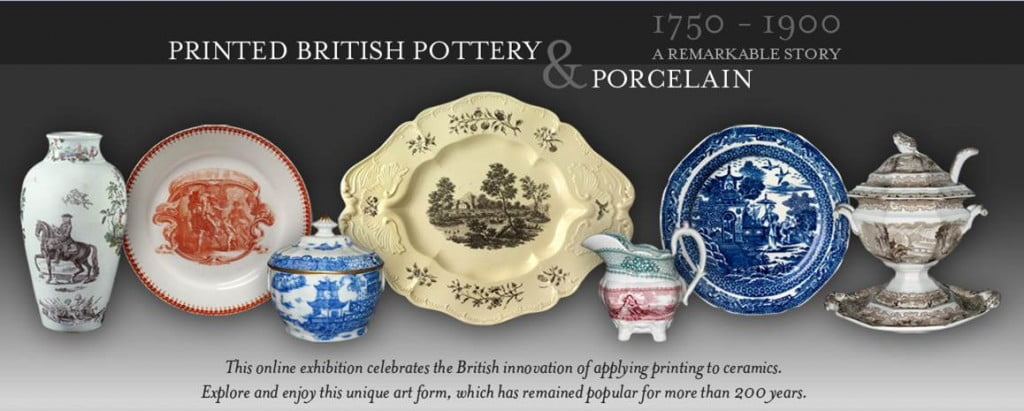 A new and comprehensive exhibition of Printed British Pottery and Porcelain  is now available online  This joint project of the Northern Ceramic Society and the Transferware Collectors Club relates the remarkable story of the production of printed pottery and porcelain in Great Britain from 1750 to 1900.  Designed for the enjoyment of a broad audience from the ceramic novice to the advanced collector and researcher of printed British wares, the exhibition introduces visitors to all aspects of Great Britain's proud and vibrant industry. 
 Visitors to the site are invited to travel through the history of printed pottery and porcelain, learn about the factories that produced it, explore the various methods used to print designs on wares and view the more than 1,000 items carefully selected for the exhibition catalog.  The site's exhibition curators have endeavored to select items that represent all methods of printing used by a wide variety of factories producing printed ceramics:  Included are examples of overglaze and underglaze printing–both bat and hot-press printed– in single, multicolor printed, as well as printed and painted items.  A wide variety of shapes including rare and unique items are presented.
Visit it at www.printedbritishpotteryandporcelain.com.
More Ceramic News
 Congratulations
The Transferware Collectors Club 


has announced that the 2015-16 recipient of 

the 


Paul and Gladys Richards Foundation Research grant 


is Richard Halliday. Richard is a 
recently elected committee member of the Northern
 Ceramic Society. His project is a study of transfer 
printed medical and toilet wares 1780-1850. 
For more details click here
You don't have to be a member of the TCC to apply 
for a grant but your research should have a bias 
towards transfer printing.

If you would like details of the grant click here 
Do you know what a 'milsey' is?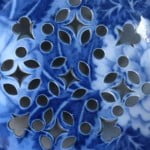 Following discussions about Milseys in the latest NCS newsletter, new member Richard Halliday has offered NCS members a free downloadable pdf of his book 'Pickle Dishes & Milseys: A Social & Historical Commentary'.
A 'milsey' is …   



Pam Gardner has produced an index/supplement to her book
Billingsley … The Weston Connection.
If members would like to download a free  copy, they can find it at www.troubador.co.uk/general/BillingsleySupp.pdf