The Staffordshire Pottery Directory, 1802
published by J. Allbut & Son, Hanley.
We are grateful to
The Colonial Williamsburg Foundation
for sharing  this book with us
and we thank Angelica Keuttner, Associate Curator of Ceramics & Glass and Marianne Martin, Visual Resources Librarian for their support.
In 1802 John Allbut & Son published the Staffordshire Pottery Directory, it was basically a repeat of the Directory they published in 1800 with the important addition of A MAP of the POTTERIES STAFFORDSHIRE. The Key to the map is titled NAMES & RESIDENCE of the EARTHENWARE MANUFACTURERS and includes the numbered location of 144 potteries and 10 canal wharves.
Take a look below.  You will find many well-known names listed among many unfamiliar names.  What did William & John Stanley make at site number 45 in Burslem?  Who was the potter Dorothy Whitehead at site number 94 in Shelton? Did Hewitt & Comer at site number 120 in Lane-end ever mark any of their wares?  Which name attracts your eye?
Although the list of potters shown on the key to the map is often discussed, the list of inhabitants and their occupations tell us about the ancillary trades including engravers, crate makers, printers, enamellers and colour makers. This information is rarely punlished.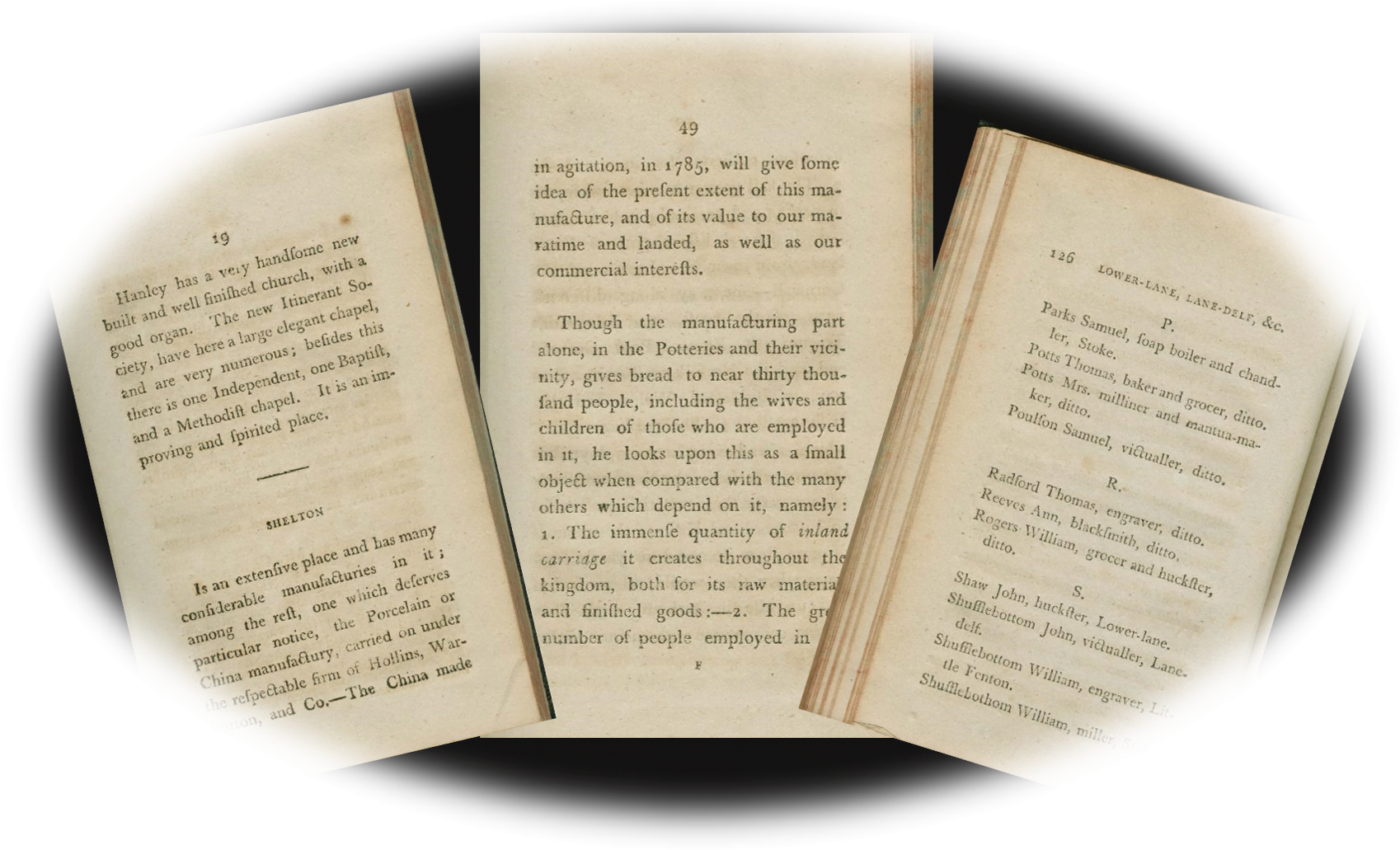 Map and key to the Names and Residences of the Eartheanware Manufacturers.