A 'milsey'  is …
a small strainer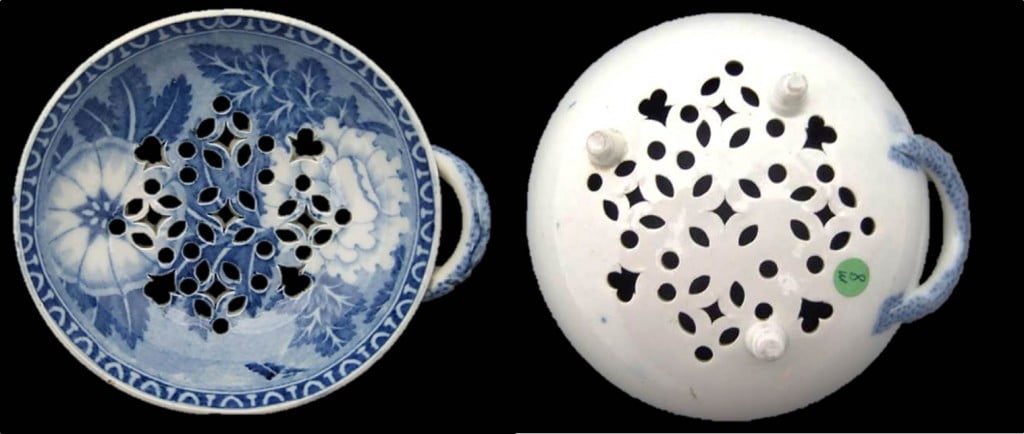 The word Milsey likely comes from two middle English words mylke syhe which mean milk sieve. Today the name has been applied to a range of pottery strainers which may or may not have been used to sieve hot milk.
Free Book for Members
Discussions about pottery strainers in a recent NCS Newsletter inspired Richard Halliday to offer members a free pdf of his book 'Blue Printed Pickle Dishes and Milseys'. This 204 page well-illustrated catalog is the most comprehensive survey of these fascinating survivors of a past life-style.
To get your free copy
The large book-size pdf and will be sent to you by WeTransfer