An English Pottery Heritage
A Survey of Earthenware and Stoneware 1630 1800
by
Troy Dawson Chappell
More than 50 years ago the ceramic collections of Colonial Williamsburg introduced Troy D. Chappell to English pottery, and he determined to assemble a collection for himself.  His goal was to acquire not only pieces that he found aesthetically appealing, but he also wanted to have representatives of the wares that had been available for middle class householders and the lesser gentry during the 17th and 18th centuries in both England and the American eastern seaboard colonies.
It wasn't only the intrinsic and historic appeal that had him searching out the ideal examples, he also enjoyed the challenge of researching his chosen pieces in order to more fully understand how they were made and decorated and to discover how they fit into their historical context. Each item was studied and described with extensive footnotes supporting his attributions and dates. 
After finishing his catalogue of more than 300 entries, he published a limited two-volume edition, many of them being donated to museums and ceramic societies.  With a change in life circumstances, the collection was sold in 2016, after several key pieces had been donated to Colonial Williamsburg.
The author stresses that his catalogue is a personal summary brought together after many decades of persistently engrossing study. He concludes that after all his researches he is now among those skeptical about the absolute claims by several bygone 'authorities' whenever addressing dates and decorator- or potter- specific characteristics. Future investigators will probably revisit the inclinations of today. 
With this in mind Troy Dawson Chapell invites you to enjoy his collection.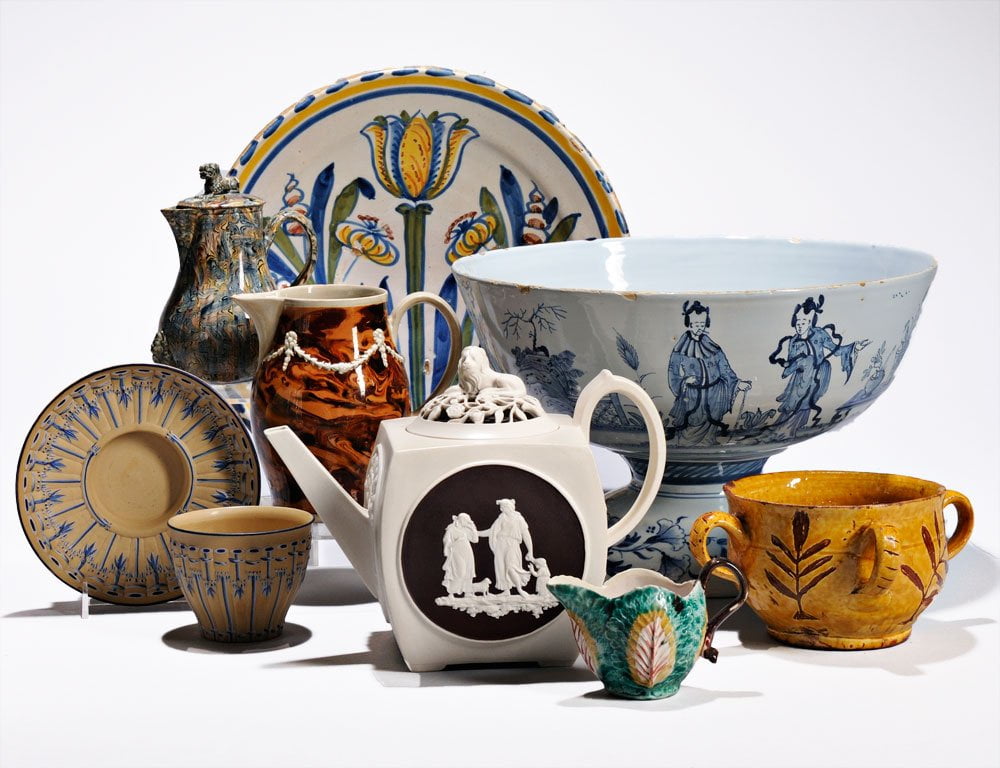 In his welcome introduction to the catalogue Troy writes,
My study preference is having comfort and utility from leafed books in place of online presentations. And so, I thought that a limited, printed quantity would be suitable for donations to particular individuals as well as libraries of museums that support a significant related collection.
The NCS is grateful to Troy D. Chappell for relaxing his preference for hard copy and allowing us to make a pdf available online .
Volume 1 includes a discussion of the evolution of English ceramics 1630-1800, and a catalogue of the collection of slipware and tin-glazed earthenware
Volume 2 includes  agate and coloured-body ware, salt-glazed stoneware, buff and cream earthenware, and early figures,  concluding with a series of useful appendixes.