Dear NCS Members:
In light of the current concerns about the coronavirus, the NCS has suspended meetings  until next  year.
Details of a revised program will be available in an upcoming newsletter.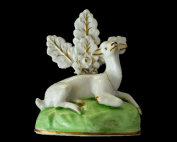 Ceramic Resources
From pattern books to apprenticeships  and from the 18th to the 20th century – we have resources for research.
British Ceramics Lockdown
Quiz 2020
 If you enjoy collecting British ceramics, researching the history of the pottery industry and visiting ceramics collections, we think that you will enjoy our 2020 lockdown quiz!  60 questions across 6 different categories.   
View and download the quiz here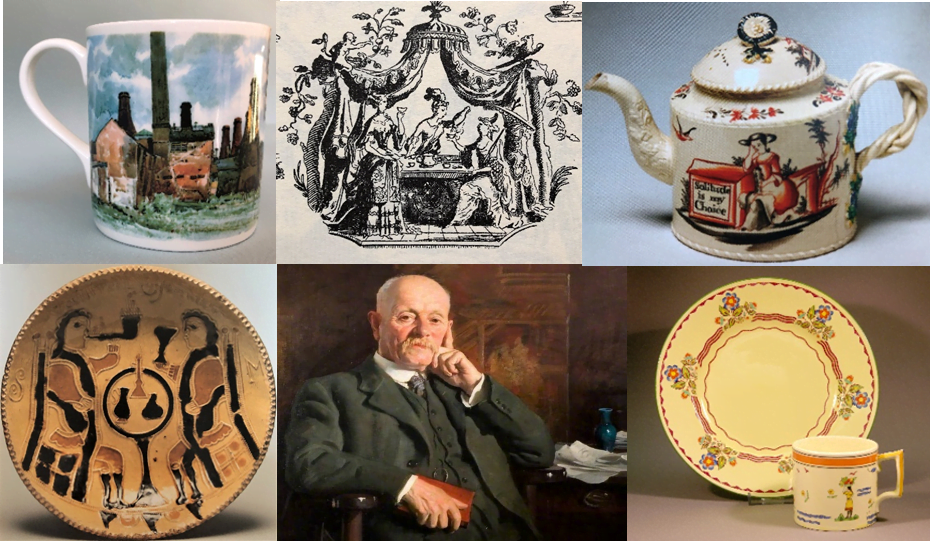 Latest NCS News
It is now easier to buy back numbers of NCS Journals & Newsletters,
and a range of occasional publications and CDs.
Take a look
James, Ralph and Andrew Stevenson
Potters of  Cobridge

This illustrated paper with new research on the Stevenson brothers, their businesses and their pottery production, is based on a presentation given at the NCS meeting in March 2019.  It discusses earthenware, stone china and bone china made by the various Stevenson partnerships.  You can view or download a copy  here
 Coalport Museum needs help
Over many years, NCS members have enjoyed visits to Ironbridge and the Coalport China Works.  In February 2020 it suffered in the terrible floods that submerged many parts of Shropshire along the River Severn.  The waters rose almost 7 metres and washed through the site.  As clean up began a new and more devastating emergency in the form of Covid 19, prevented staff from working at the site and Ironbridge Gorge Museum has been closed to visitors.  If NCS members would like to help at this difficult time -you can find more  information about Coalport  here and about Ironbridge Gorge Trust's appeal here.
Galleries to explore online
The Process of Making China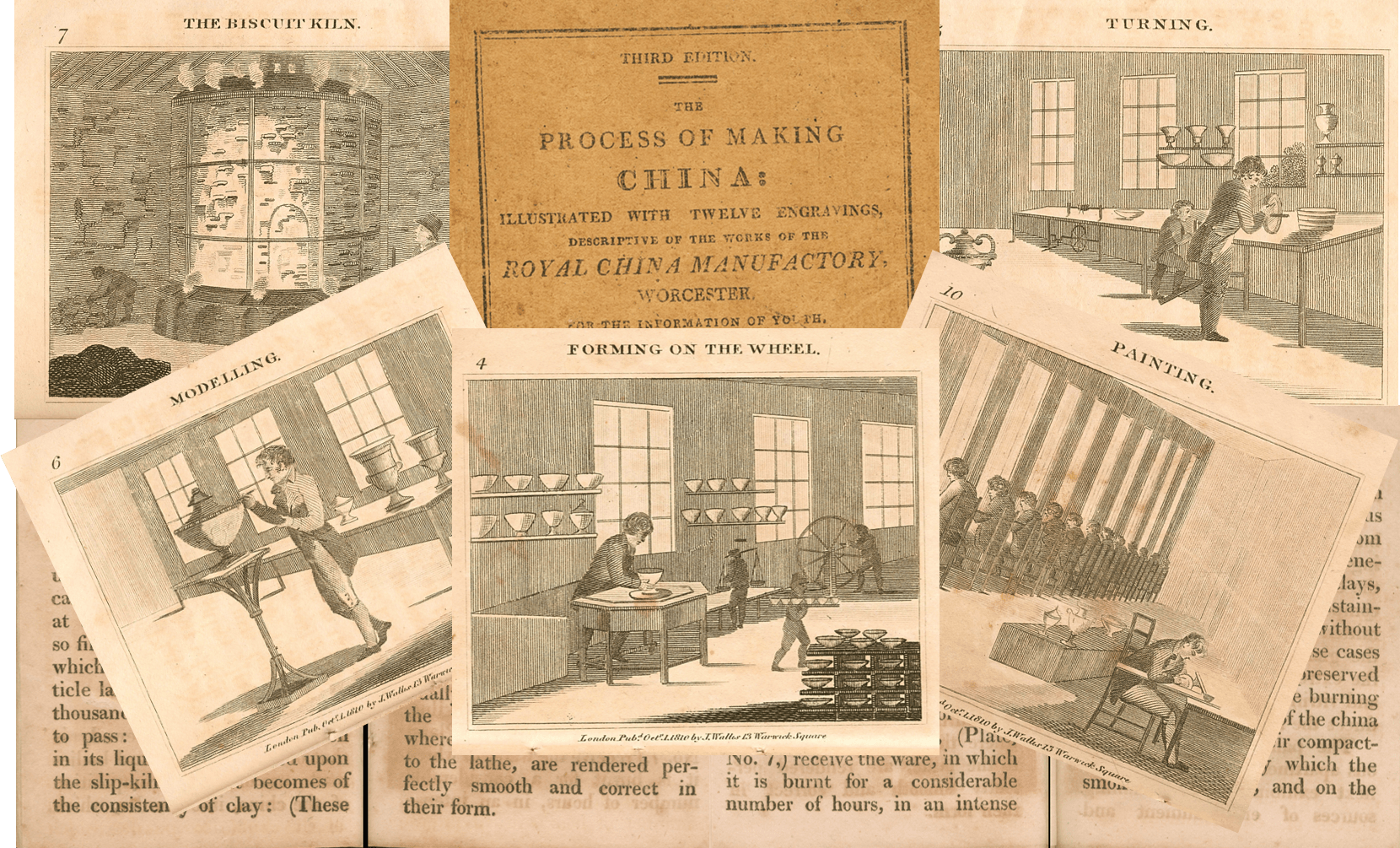 The Process of Making China
Illustrated with twelve engravings descriptive of the works of
the Royal China Manufactory, Worcester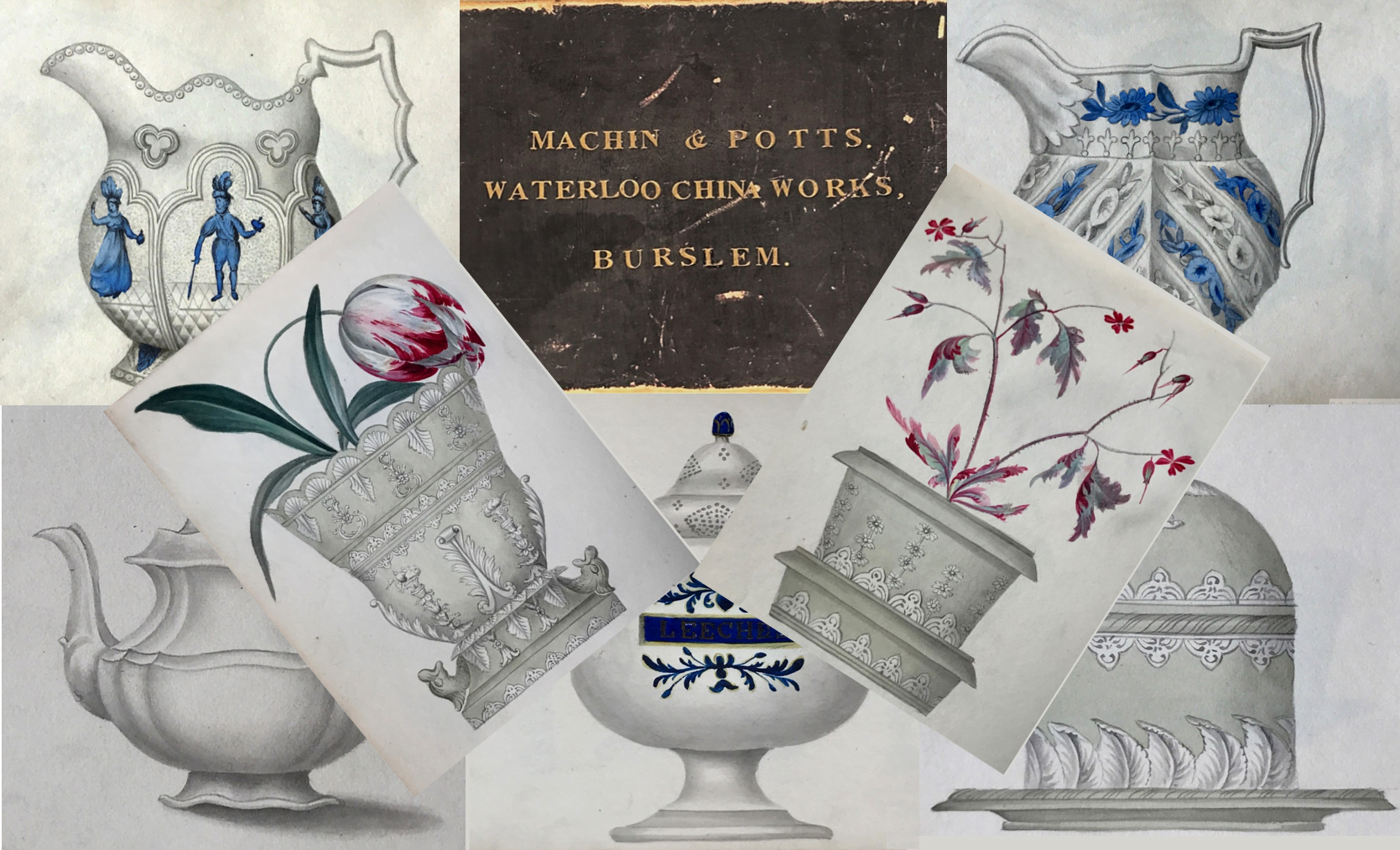 The shape book of  Machin & Potts, Waterloo China Works, Burslem.
This book has been generously shared with the NCS by the Reeves Collection, Washington & Lee University.    See the gallery of images from this book                     Enjoy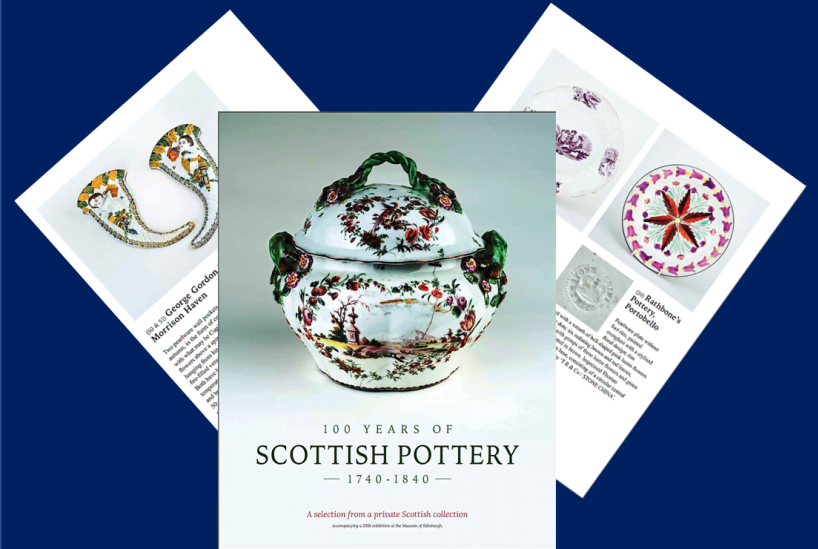 100 Years of Scottish Pottery 1740-1840 – A selection from a private Scottish Collection.  With 40 pages of information about a range of Scottish potteries –
More details here
Find more books by NCS members