The Northern Ceramic Society
sharing an understanding
and enjoyment of all kinds of ceramics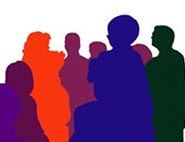 Enjoy collecting, or want to know more about ceramics? Join today and membership lasts until September 31, 2023.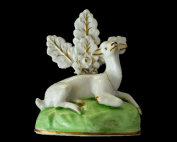 Ceramic Resources
From pattern books to apprenticeships  and from the 18th to the 20th century – we have resources for research.
Latest Meetings Information
NEW
Meetings programme Autumn 20220
beginning on 24 September  with our
50th Anniversary Meeting
details here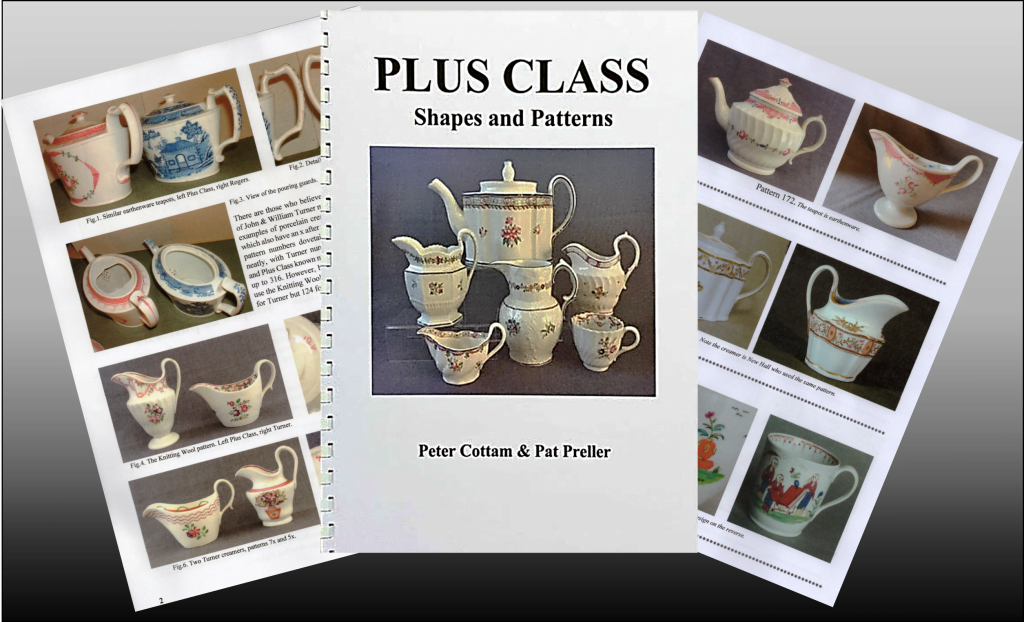 Plus class is the name given to a group of porcelains with a + or  x after the pattern number.  This booklet illustrates comparisons, discusses theories, and shows the current range of shapes and patterns found in this mysterious group
Purchase details here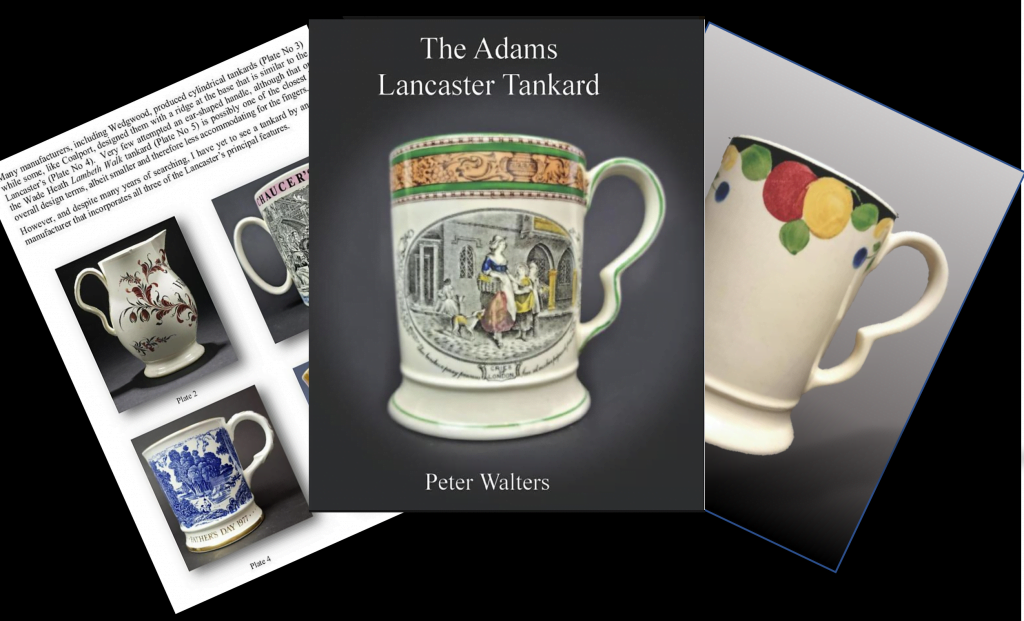 The Adams Lancaster Tankard discusses the origin and development of the Lancaster shape and uses original archive evidence to discuss its development and the range of decorative treatments over 100 years of production.
Purchase details here
Find more books by NCS members
Latest website news for members
 Latest addition to the members only page
Understanding the code on a diamond registration mark 1824-1883,  Find out who registered a mark, when it was registered and what design was protected.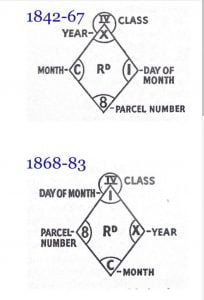 Useful Thomas & Ralph Wedgwood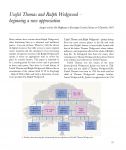 A paper read to the English Ceramic Circle in December 2019 and published in ECC Transactions volume 31, 2020. This paper is posted with the generous permission of the English Ceramic Circle..
You can find a link to the article  here
Major update to List of Dealers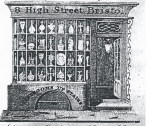 Updated  to include a previously  unpublished list of London Chinamen   researched and generously shared with the NCS by Nicholas Panes.
You can find the a link to the Dealers list here
Chrysanthemum
Pad Mark Gallery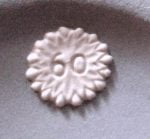 This gallery is intended to aid research into a group of stonewares with moulded and sprigged decoration that have a small stylized floral pad mark containing the model number.

You can find a link to the gallery here
 NCS Exhibition
 The Northern Ceramic Society
in conjunction with
The Potteries Museum & Art Gallery

presents
The Flowering of British Ceramics
21 May – 4 September, 2022
Potteries Museum & Art Gallery,
Stoke-on-Trent
Admission Free
opening hours and location here
New Book
The Alastair Leslie Collection
Volume 1: Eighteenth Century West Pans Porcelain c.1764-77
by long-time NCS member
George Haggarty
Hard cover £24.99
Soft back £18.99
purchase your copy
here