The Northern Ceramic Society
sharing an understanding
and enjoyment of all kinds of ceramics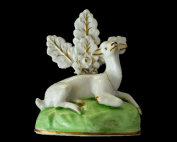 Ceramic Resources
From pattern books to apprenticeships  and from the 18th to the 20th century – we have resources for research.
Useful Thomas & Ralph Wedgwood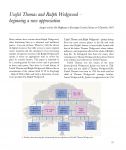 A paper read to the English Ceramic Circle in December 2019 and published in ECC Transactions volume 31, 2020. This paper is posted with the generous permission of the English Ceramic Circle..
You can find a link to the article  here
Major update to List of Dealers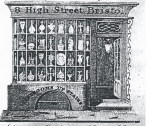 Updated  to include a previously  unpublished list of London Chinamen   researched and generously shared with the NCS by Nicholas Panes.
You can find the a link to the Dealers list here
Chrysanthemum
Pad Mark Gallery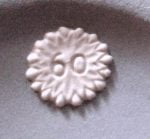 This gallery is intended to aid research into a group of stonewares with moulded and sprigged decoration that have a small stylized floral pad mark containing the model number.

You can find a link to the gallery here
 S Autumn Programme
 The NCS is pleased to announce that the Autumn programme of meetings has resumed.
Next meeting
Saturday November 27
Temple Newsam
attendance is free but registration is necessary. 
Details available here
New Book
The Alastair Leslie Collection
Volume 1: Eighteenth Century West Pans Porcelain c.1764-77
by long-time NCS member
George Haggarty
Hard cover £24.99
Soft back £18.99
purchase your copy
here
NCS & OCG present
Designing Women:
how women shaped Britain's ceramic industry.
Paul Atterbury

 click anywhere to view this powerpoint presentation

The presentation is the first major survey of more than a century of women in the British Pottery industry.  From Hannah Barlow in the late 19th century to Emma Bridgewater in the 21st century.  Paul Atterbury discusses the art and business of making pottery and the new perspective brought to the industry by Women who not only were the primary consumers of British ceramic tableware, but the new  potters, designing and manufacturing the most fashionable lines.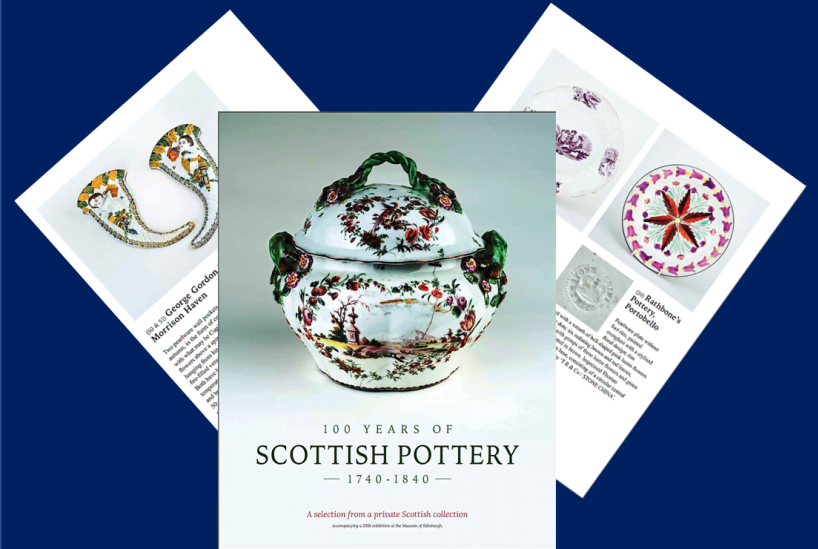 100 Years of Scottish Pottery 1740-1840 – A selection from a private Scottish Collection.  With 40 pages of information about a range of Scottish potteries –
More details here
Find more books by NCS members