Sharing an understanding and enjoyment of all kinds of pottery and porcelain
Terence A. Lockett (1931-2018)
The family have kindly invited all Terry's friends to a commemorative event to be held at
the Palace Hotel, Buxton on the afternoon of Saturday 23rd March, 2019
Invitation
Adam Partridge Auctioneers & Valuers would like to invite members of the Northern Ceramics Society to join us on the evening of Tuesday 2nd April for a private viewing of our 4th & 5th April sale of Antiques & Fine Art with Sporting, Militaria, Silver, Jewellery & Watches. The evening preview will be from 6pm until 9pm, with complimentary drink and canapes.
Please RSVP to alexander.hallett@adampartridge.co.uk with name, address and telephone number by Monday 11th March. Invitations are limited in number and will be allocated first come, first served.
We are pleased to announce a major new update to the NCS website
The members facility to search past publications is much improved.
In the past not all our publications were available to search and those that were  had a limited search capability. Now you will be able to fully search all Newsletters except the current year, and all Journals to 2013.  The last five years of Journals are available for purchase.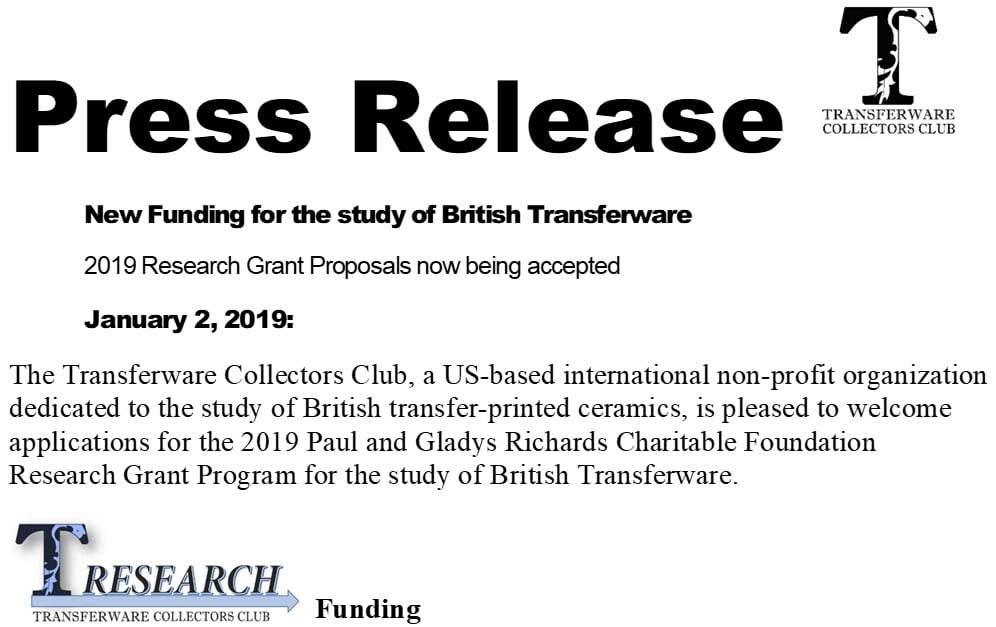 Research Grant
Interested in Research and need some support?  The Transferware Collectors Club is pleased to welcome applications for the 2019 Paul and Gladys Richards Charitable Foundation Research Grant Program for the study of British Transferware.   Founded in 2009, this programme has funded 22 projects to date a number of them by NCS members.  Check them out on the TCC website.
details here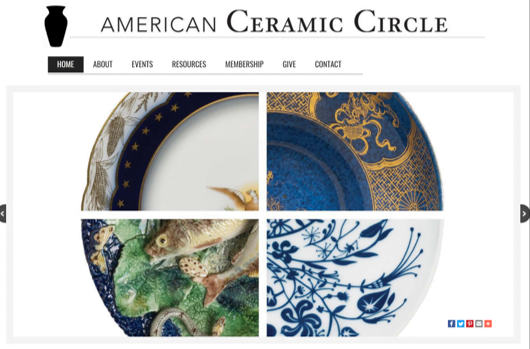 Research Grant
To encourage new research in the field of ceramics, the American Ceramic Circle awards annual grants to individuals to provide assistance for costs associated with scholarly research. Grant amounts vary depending on the project with a maximum of $ 5,000 awarded (grants are not intended for projects involving commercial profit).  Deadline for Applications is 1 April.
details here
100 Years of Scottish Pottery 1740-1840 – A selection from a private Scottish Collection.  With 40 pages of information about a range of Scottish potteries –
More details here
NCS Summer School 2019
Upstairs Downstairs: Ceramics at every Level
13-16 August, 2019
University of Chester
This conference will discuss ceramics made for many levels of society. Our distinguished slate of speakers will cover a wide range of topics, from the 17th century soil pits of Chester Rows to the 20th century display cabinets of royal and noble castles and palaces.
more information
Machin & Potts.
Waterloo China Works, Burslem