Meetings
NCS meetings are a great way to join our community of collectors and to share in their enthusiasm for pottery and porcelain.
There are residential seminars  in summer and winter, summer visits to private and/or public collections, and monthly one-day meetings from September to November and from February to May.
Monthly one-day meetings take place in different museums in the north of England. At present these mainly include the Potteries Museum, Stoke on Trent, the Grosvenor Museum, Chester, The National Museums, Liverpool and the Museum and Art Gallery, Doncaster.
Each meeting has two lectures – one at 11.30 am and the other at 2.00 pm.  These meetings are free to members, you can join here,  if you are not a member but would like to attend please  let us know 
September Meeting
Saturday 29 September 2018 
The Business of Ceramics: Design, Decoration & Management

11:30 am  Neil Brownsword will discuss
his work as a studio potter which is influenced strongly by the legacy of the pottery industry

2:00 pm  Ceramic Conversations
A distinguished panel will be discussing design and the business of ceramics.
The audience are invited to submit questions – for more details see the NCS Newsletter, June 2018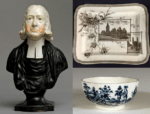 27 October, 2018
Spode Trust Heritage Centre
11:30 am
Stories on the Mantelpiece –
Victorian Religious Figures
Stephen Duckworth

2:00 pm
Members' Papers
Wallis, Gimson & Co.
 Brian Allaker
 Caughley La Terre and related prints
Chris Brown
 24 November, 2018
Keele University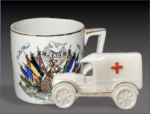 11:30 am
1st WW and the ceramics industry
David Barker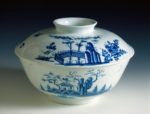 2:00pm
The Worcester Tonquin Manufacture- Planned Success or Pot Luck?
Ray Jones
25-27 January 2019
members and non-members are invited to
Britain & Europe
A distinguished group of speakers will
unpick some of the ceramic connections
between Britain and Continental Europe
from the Middle Ages to the 20th Century.
at
NCS Winter Weekend
Residential Seminar
see events tab for details