News
Do you know what a 'milsey' is?
Following discussions about Milseys in the latest NCS newsletter, new member Richard Halliday has offered NCS members a free downloadable pdf of his book 'Pickle Dishes & Milseys: A Social & Historical Commentary'.
A 'milsey' is …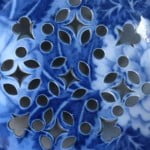 click here for more

Are you a collectaholic? Would you like a chance to appear with your collection on BBC2?
OR
Are you a practicing potter? Do you live and breathe pottery and fancy your chances as Britain's Best Potter?

Ahead of the Curve: new china from China
on show at a museum near you click here for details.

Printed British
Pottery & Porcelain
1750-1900

Explore this new interactive online exhibit created by NCS and TCC. To view more than 1000 printed patterns and to discover the history and technology of printed ceramics click here.

 

Beauty and the Potter's Art
Jan 30-1 Feb, 2015.
Join us at the renowned NCS Winter Weekend Seminar.

Discover ceramic delights journeying through the centuries and travelling from Scotland to Japan and from Nottingham to Sèvres in search of the Potter's Art.

 Join us on February 28, 2015 

At the Walker Art Gallery, Liverpool,  to hear about ceramic custard cups and the challenges of selling home-produced porcelain in early Georgian London.

 

Every seat taken

At the November meeting it was a full house for a day of wonderful lectures.  If you are interested in how ceramics were used, made, and collected, we hope you were there.  The Raven-Mason Collection at Keele University, North Staffordshire played host and we trust this will become a regular NCS venue.  Be sure to join us at our next meeting.