STOP PRESS
Philip Miller's teapot collection
 to be auctioned
 27 September
view the catalogue
Seminars
Book now for the




14th NCS Winter Weekend



Flattery and Fakery:




The Art of Imitation



Member's Showcase
Alcock & Co. figure
For more information about this and previous showcases
click here
---
---
Videos of potters and
 pottery making
Have you ever wondered how pots were really made and decorated?  Videos are a fascinating insight.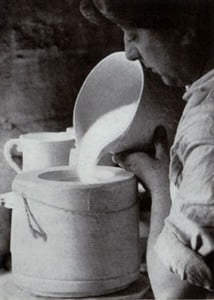 click here to view
 Meetings
Autumn Programme24
September
The Wedgwood Museum
Barlaston, Stoke-on-Trent
10:00 am- 4:00 pm

This will be a full day of presentations so be sure to join us
check out the programme

29 October 
Grosvenor Museum, Chester
26 November
University of Keele,
North Staffordshire

More information coming soon

---
Congratulations
to NCS member Dick Henrywood
The Transferware Collectors Club has announced the 2016 awards for the Richards Foundation Research Grant for Studies in British Transferware.
There are three recipients this year including long-time NCS member Dick Henrywood who has received a grant for 50% of the publication costs of Volume IV of his series Transferware Recorder – Selected Patterns from Literature to be published December 2017.
If you have have a project that might be appropriate why not apply?
Press Release-Transferware Collectors Club Research Grant Awards 2016

 The Transferware Recorder series
---